If you are searching for "Memory Care Near Me", "Memory Care Facilities Near Me" or "Memory Care Units Near Me" in Mesa, Arizona, Canyon Winds Retirement can help! Canyon Winds Retirement is an upscale Memory Care facility located in Mesa, Arizona and Las Sendas Community.
Sign up for our newsletter so you can be the first to know when Canyon Winds Memory Care Retirement Community opens it's doors to the public. Give us a call at 480-405-1129 or Click here to sign up
Let Canyon Winds Be Your New Home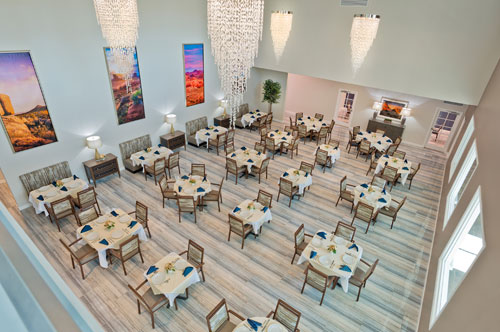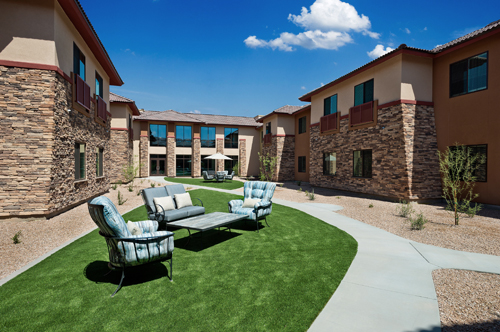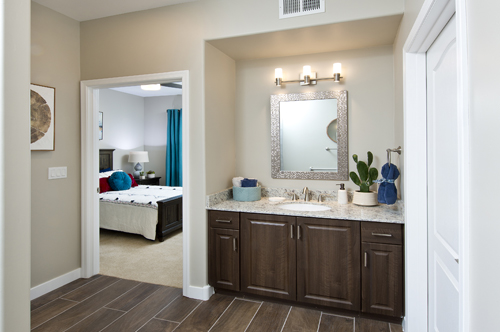 Call 480-405-1129 for more information on our Memory Care Community.
Upscale Memory Care Facility In Mesa, Arizona

Canyon Wind's Memory Care Facility is dedicated to assist Alzheimer's patients and other seniors with Memory Loss. All of our caregivers are specifically trained to give the personal attention required by our memory care residents. Continuous, stimulating activities are designed to enhance the quality of life for our residents and are offered each day in a nurturing, safe environment. This newly designed community is tailored for upscale living with exceptional care. Our facility offers 32 apartments in both private and shared floor plans. Canyon Winds Memory Care residents will enjoy a wonderful amenity package that includes:
Memory Care Activities & Amenities
Not sure how you will spend your free time? Look no further…..we have a full monthly calendar of enriched activities planned for you! To Include:
Weekly trips to doctors appointments, restaurants, shopping, events and more!

24/7 Care from our Licensed and Certified Staff

3 Delicious Meals Per Day in our Restaurant Style Dining Room

Spacious Activity Room that will Host Many Daily Events

A Beautiful Courtyard made for Activities & Relaxing

Spacious Activity Room that will Host Many Daily Events

A Beautiful Courtyard made for Activities & Relaxing

Laundry & Housekeeping Services

& Much More…
Memory Care Units & Floor Plans

We offer 32 memory care units/apartments in both private and shared floor plans. We have 2 different floor plans to choose from, 1 bedroom and 2 bedroom memory care units.
Is Memory Care Right For Me or My Loved One?
If you can answer "yes" to any of the following questions, then Yes, moving into an memory care facility is for you.
Is your loved one at risk of harming their self?

Are you concerned about household emergencies or your loved one getting scammed?

Is your loved ones health at risk?

Is your loved one's needs above or beyond your abilities?

Are you becoming impatient, irritable or stressed?

Would social interaction or additional care benefit your loved one?

Does your loved one need help with daily activities like bathing, dressing or eating?
What Is A Memory Care Facility?
Memory care is specialized care provided to seniors dealing with various degrees of Alzheimer's or Dementia. A memory care facility is simply a specialized retirement community designed to provide the expert care in an environment with numerous safety features and support staff available around the clock.
Assisted living is a type of long term senior care for retirees that are still mobile but need medical attention on a daily basis and require help with daily tasks such as dressing and bathing. Assisted living residents are commonly in the early stages of Alzheimer's or Dementia. Once memory symptoms start to get worse, the resident can opt to be moved to memory care.
The goal of most memory care facilities to to help slow Alzheimer's or dementia progression while also enabling seniors to feel a sense of satisfaction, purpose and enjoyment on a regular basis. Memory Care facilities like Canyon Winds have top-of-the-line resources, trained staff and activities designed to accomplish these goals.

Download Our Memory Care Checklist
Click here to check out our Memory Care Checklist to find out what types questions you should ask community owners while touring facilities. Having a good checklist will ensure that you don't forget to ask any important questions. Download the Memory Care Checklist PDF so you can take it with while your touring facilities.

Tour Our New Upscale Memory Care Facility In Mesa
Sign up for our newsletter so you can be the first to know when Canyon Winds Memory Care Retirement Community in Mesa opens it's doors to the public. Give us a call at 480-405-1129 or Click here to sign up
Independent Living: 480-660-0259 | Assisted Living: 480-405-1129