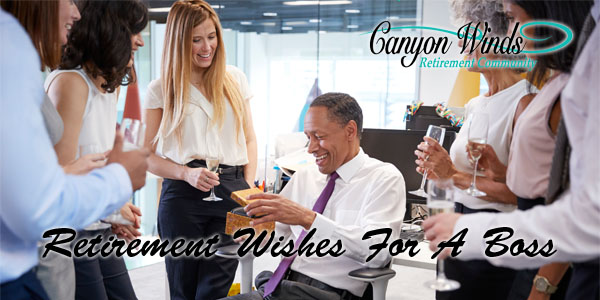 Are you looking for retirement wishes for a boss, retirement note, farewell message to a boss who is retiring, or what you should write in their retirement card for a boss? We have gathered a list of retirement quotes from all over the web. Here are some of the top retirement wishes for what to write in a retirement card.
As you retire from your work, I wish you a happy life with happiness and adventure.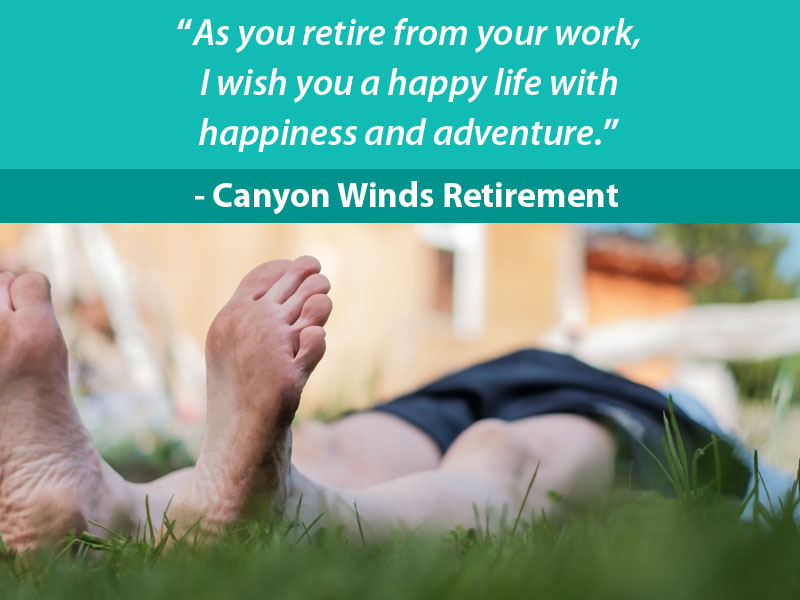 Dear boss, your retirement is life's way of letting you know it is time you put your friends and family before your work. Happy retirement!
"You are one of the greatest bosses I have ever worked for! You truly deserve every little bit of joy retirement has to offer!" VentanaWinds
We wish that you were born a couple of years later so that we would have more time to learn from a great boss like you. Happy retirement.
Now as you retire, we are going to miss our great colleague who use to entertain us while working hard to take away our pressure.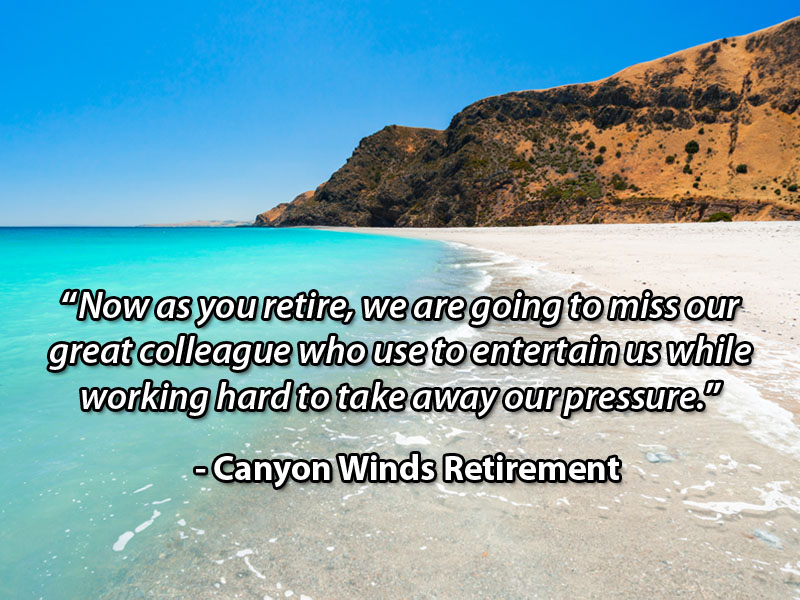 Your vision has shown us the way and we were lucky to have you and will always follow your path.
If I had a few wishes, I'd ask for your abilities. If my dreams come true, would be to have all your capabilities. Wish you the best on your retirement.
If we're thinking of profit and loss, your retirement is a loss for your us and a profit for your family. Farewell.
In reality, your retirement is just an illusion. Your spouse will become your new boss and your grandchildren become your full-time colleagues. Happy retirement.
Retirement is the time when your dress code changes from suits and shirts to flannels and blankies. Enjoy!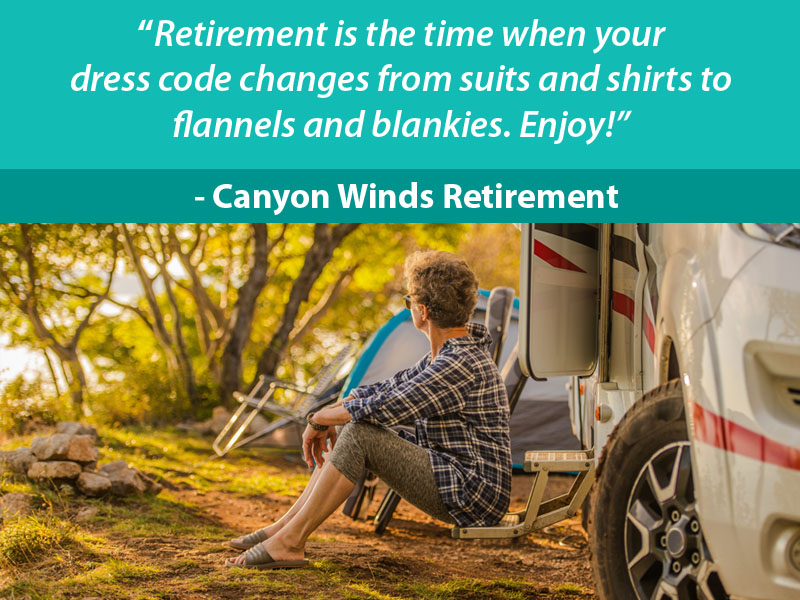 "As you are retiring from work dear boss, I wish you a happy life full of fun and excitement." SLSCommunities
Retirement is the awesome reward for all the war-torn battles fought in the boardroom. Congratulations boss.
Dear boss… just remember that no matter how much everyone wishes you well on your retirement, deep down inside we're just happy that you're leaving. Farewell.
Your career's biggest souvenirs are your colleagues' good wishes. Happy retirement.
A lot of bosses hate to retire. Because without a staff, it marks the point when they actually have to start doing the work themselves.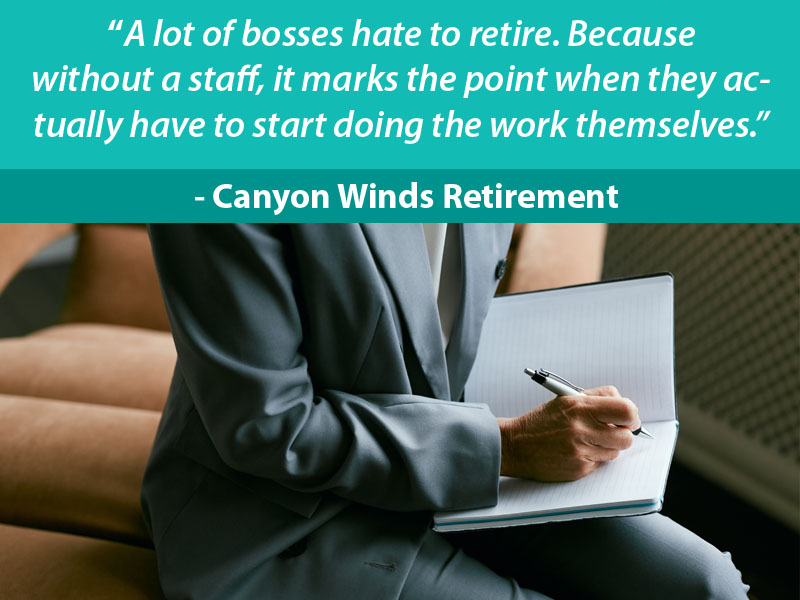 You will love retirement. You never took a day off from work… and there are no day-offs in retirement either. Happy retirement boss.
We will be ecstatic if we can be even half as efficient, half as creative and half as amazing when you were the boss. Happy retirement.
There was never a dull moment or a slow day in the office when you were around. Even though you were older, your spirit was younger. Goodbye.
Boss… I'm happy that you're finally retiring. Now I'll be able to tell you anything I want to without worrying about getting canned. Good luck in your retirement.
It is a mixed feeling to say goodbye to you, I am sad from the bottom of my heart as you will not be here to inspire us, but I am happy too as you can live your life by your own. Happy retirement boss.
"My heartfelt sentiments go out to you. We will miss all that you brought to our workplace. Congrats!" – ChaparralWinds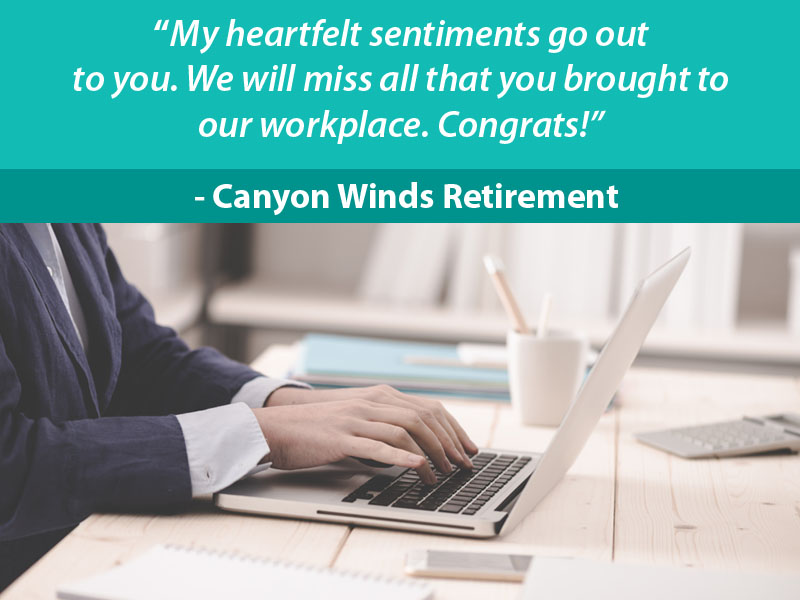 You more like a mentor and are less like a boss to us; you believe in freedom and free soul; without you, we miss our smiles in pressure; but be the same you are always. Happy retirement.
Retirement equals freedom. I hope you get to enjoy doing the things that you didn't have time for before. Happy Retirement Boss!
Now you can live a life without the traffic jams and mounds of paperwork. Welcome to the life, my friend. Happy retirement!
Not only you were my boss, you were also a good friend that I could turn to throughout the years together in the company. Cheers to a well-deserved retirement!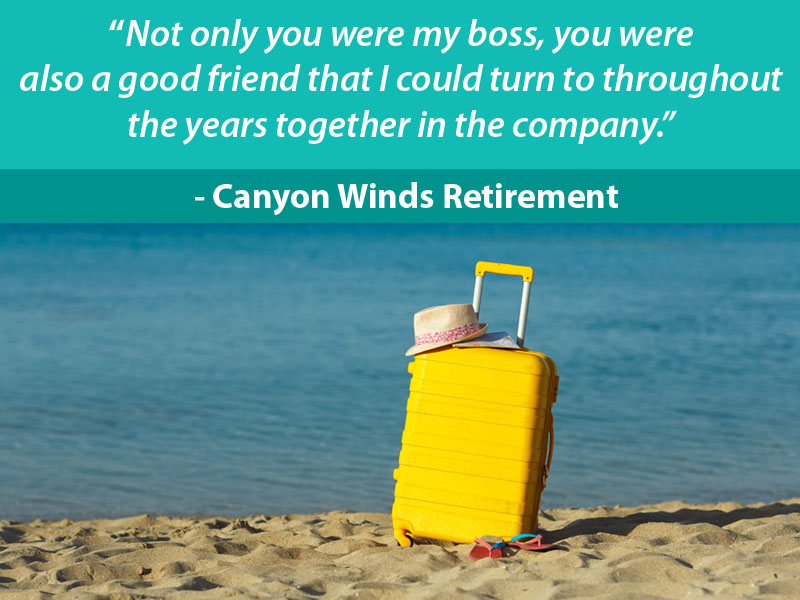 I will never forget the things you have taught me over the years whether in life or at work. You are one of the reasons I have fun working. Congratulations boss! Happy retirement!
May you have an adventuresome and bright new chapter ahead of you – one where you will have time to relax. Happy Retirement!
Cheers to your well-earned retirement! The contributions that you have imparted the company are invaluable. You are one of the foundations to this company's success! Congratulations!
From now on you don't have to put off the things that you have been wanting to do. Welcome to freedom. Happy Retirement!
"I want to thank you from my heart for making my job experience with you worth the while. I am yet to meet a boss as generous with praises as you. I wish you a happy post-retirement life." TheTalka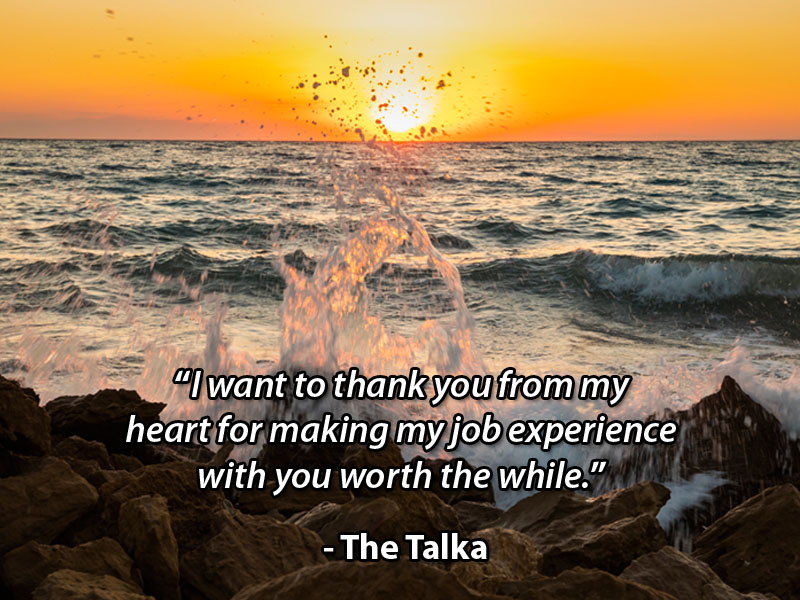 All your years of hard work, stress, meetings and taxing overtimes are now over. Now you can sit back, relax and enjoy life at your own pace. Congratulations on your retirement boss!
As you retire from work, I wish you a happy life filled with fun and joy. Congratulations boss.
Boss, as you set off to pack up and retire today, we confess that we had a good time annoying you in every possible way.
You were a great boss because more than instructions, you gave us direction and inspiration. Happy retirement.
Up until now, you thought that life's biggest battles were fought in the boardroom… but now as you retire and spend more time at home, you'll soon realize that they're really fought in the kitchen! Good luck boss.
To one of the best bosses that the company has ever had. Congratulations on your retirement!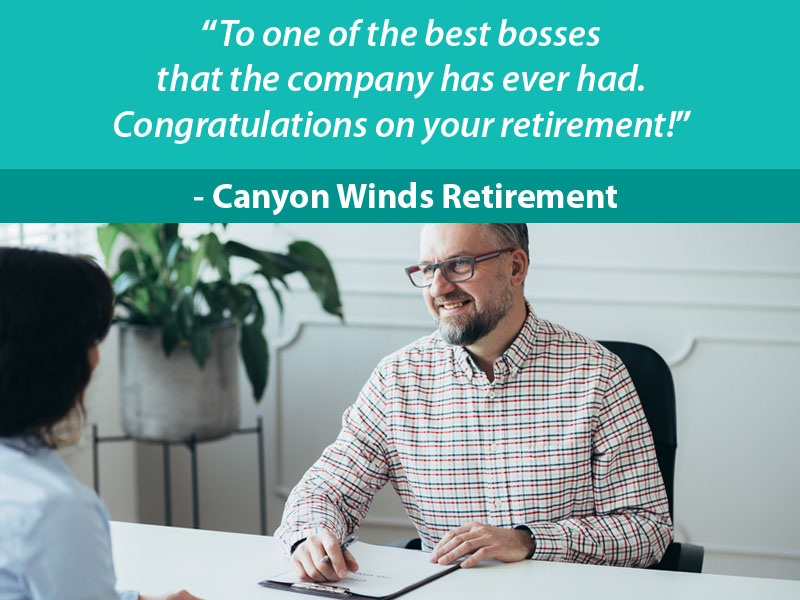 "Congrats Boss. I hope you will have a great time in retirement! We are going to miss you, but we will never forget you. You've done so much for all of us. And I wish you nothing but the very best for this new chapter in your life!" – RetirementTips&Tricks
Let us celebrate the end of a terrific career that has achieved insurmountable goals. We are also here to mourn the leaving of our highly esteemed leader.
Retirement life is so adventurous every day! Each day, you climb out of bed, hike atop the sofa, and dive into some fast food. Enjoy your retirement!
The best part about retirement is realizing that your medical insurance is the most important part of your life. Congratulations dear boss.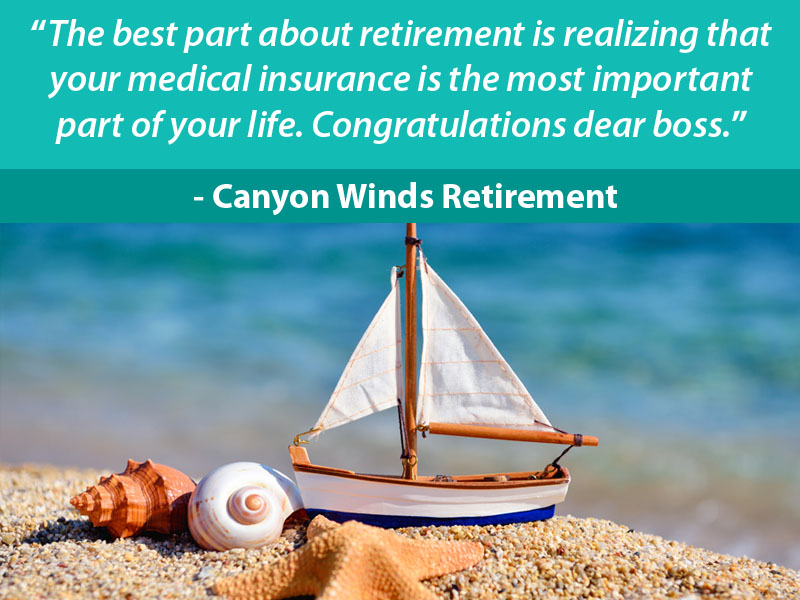 Congratulations on your retirement to the perfect boss.
Retire with pride because you have enjoyed a fruitful career. Your employees emulate your work ethics and they would like to have had a successful career when they retire as you did. We wish you a happy retirement, Boss!
Retirement is the start of being laid back and advising others, even though you have never used your own advice. Happy retirement.
"It always hurts to lose that one best person, who leads the pack at work and gets everything done. The person who moves ahead and takes everyone else along, who builds a winning team by making everyone strong. Farewell, boss." RetirementMessageIdeas
We will miss you, our wonderful, knowledgeable colleague with entertaining life lessons that lessen our work pressure. Enjoy your retirement!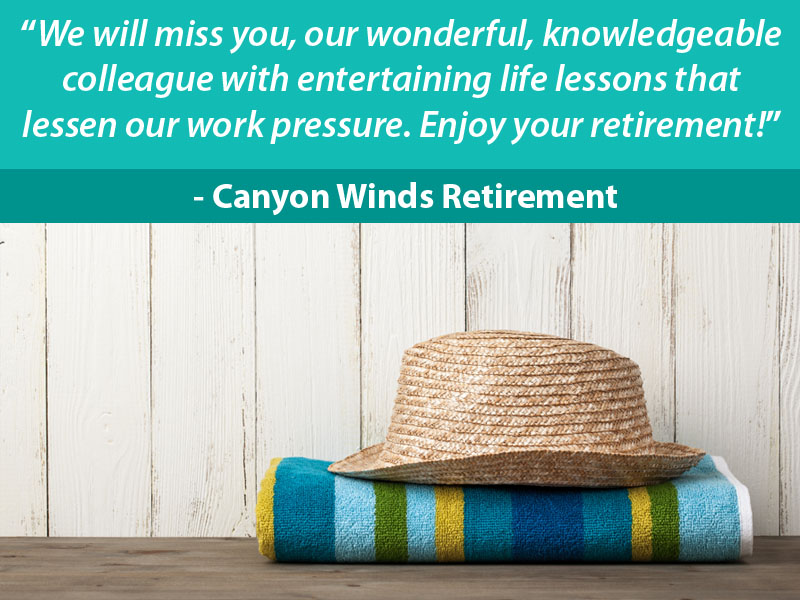 Your new job is to guarantee that you enjoy your retirement. The hours are flexible, and you have complete autonomy. Congratulations on your retirement boss.
To our boss, we're wishing you a long, healthy, and happy retirement!
You are one of the hardest workers I have ever known. You deserve a great retirement, but I know you will still keep yourself busy.
We'll miss you, boss. You are one of a kind and will not easily be replaced.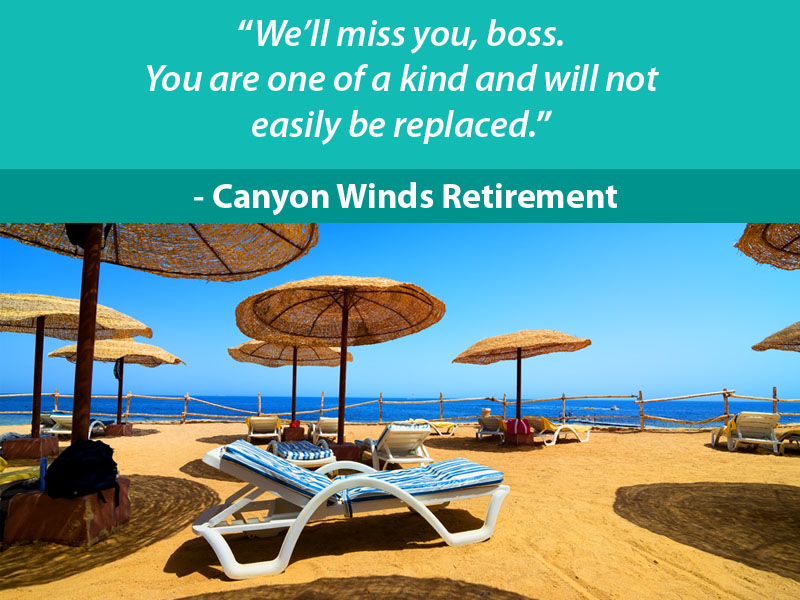 "You have been a big part of the company. Your knowledge and years of experience brought the company to where it is today. Thank you for all the hard work! We will miss you so much!" – WishesMSG
Having someone like you as a coworker has been no less than a gift. Wishing you a wonderful retired life ahead! You will be missed, but never forgotten
Thank you for being a tireless professional, a helpful boss, and a good friend. Now go and relax!
I can't believe my boss is retiring! Congratulations and enjoy every minute!
Congratulations on your retirement boss! Wishing you the very best in your coming years.
Well done on reaching your retirement! Enjoy your well-deserved time off from boss duties.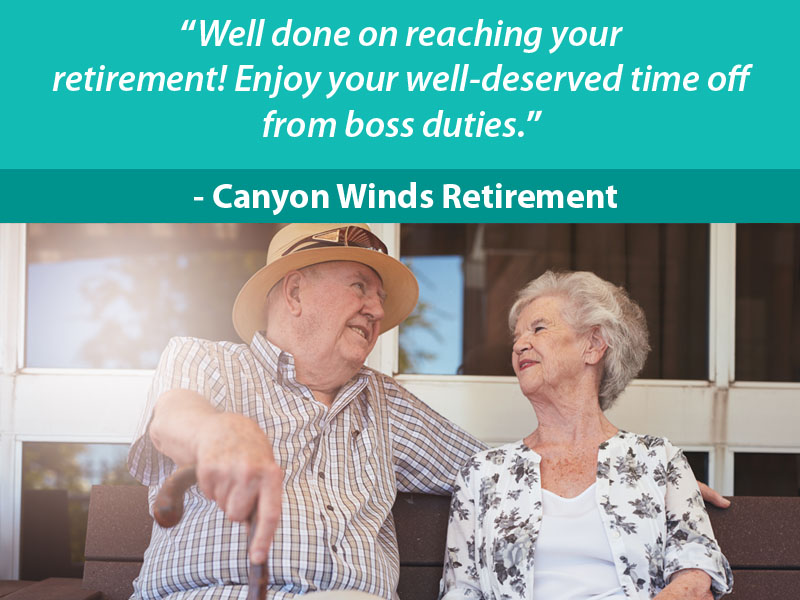 Good-bye tension and hello pension! Congratulations from all of us to one well-deserving retiree.
"After being someone else's boss your entire career, retirement is your opportunity to be your own boss. Enjoy your retirement!" – JollyGreets
You're not truly retired – fishing is a full-time job! Wishing you all the best in this new chapter of your life.
Funny Retirement Quotes for Boss
"Now you get a new boss who knows about your true work ethic, organizational skills, and excuses. Spouses make the toughest bosses. Good luck!" – WishesMSG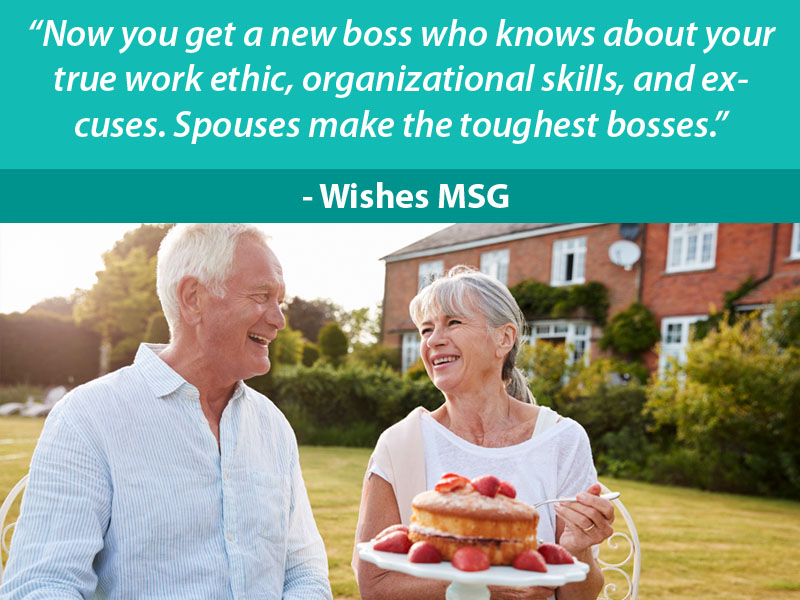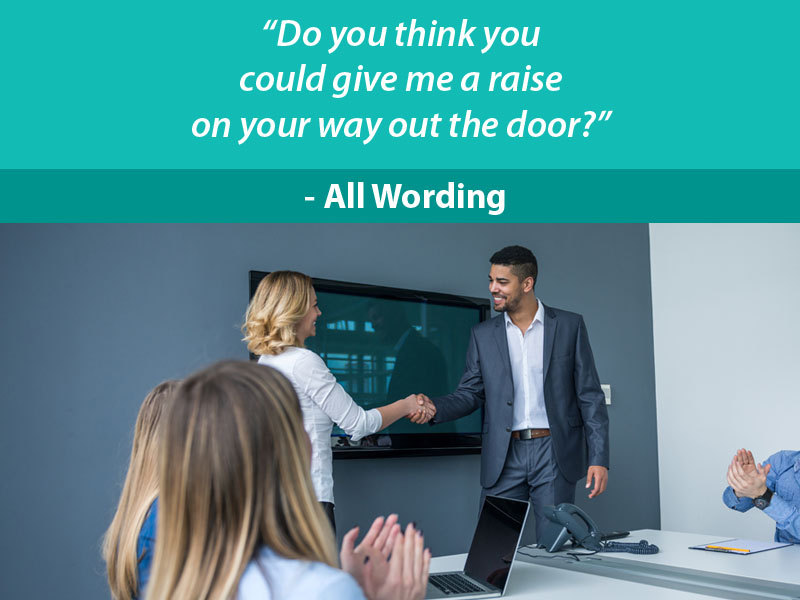 "Retirement is when you can sit back and dole out advice to people, even if you never heeded it in your own life! Congratulations." –BestWishesandQuotes
"The best part about retirement is that you don't have to worry about getting caught for doing nothing." – AAG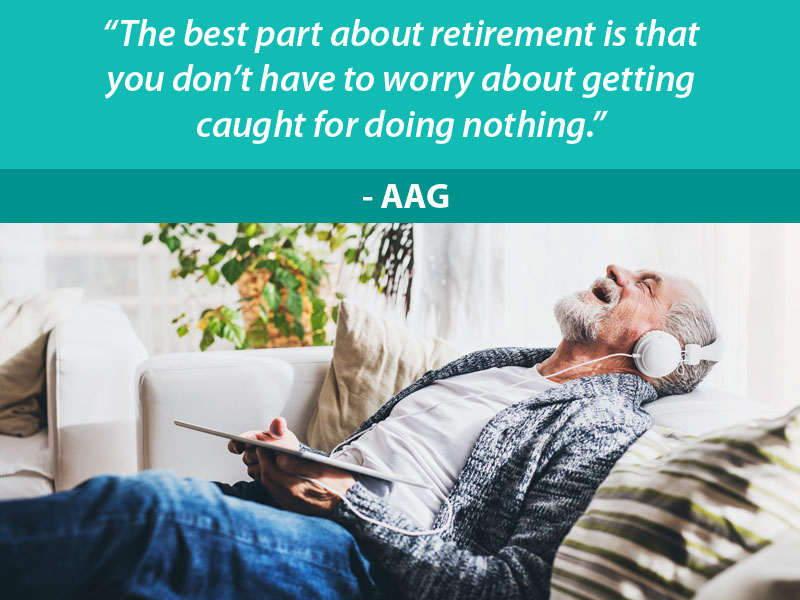 "Your retirement may be the end of your desk job as our boss, but it marks the beginning of many new jobs like being a cook and helping your wife in the kitchen, being a cleaner and cleaning the house and being a dog walker and walking the pooch. Happy retirement boss." – BrandonGaille
"Time to maximize that senior discount!" – SLSCommunities
"Do not take life too seriously. You will never get out of it alive." – QuotesGram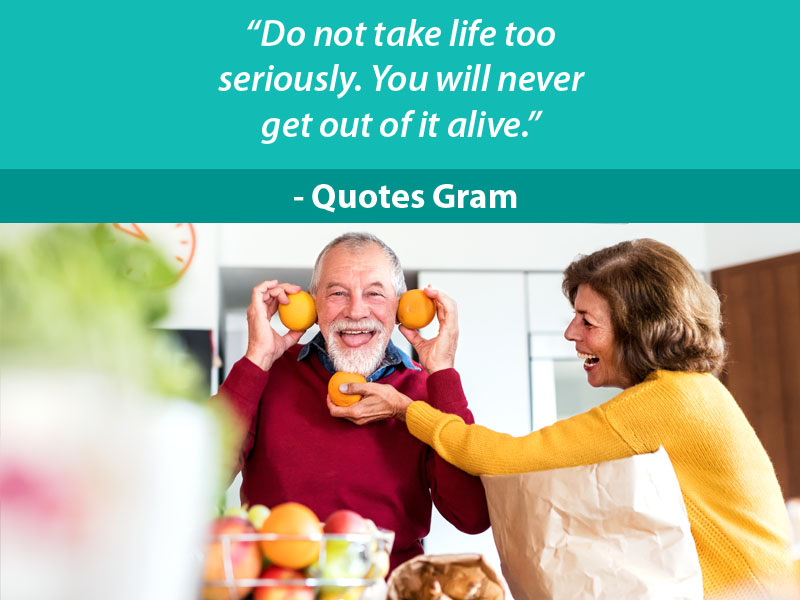 Retirement Communities In Mesa, Arizona
Canyon Winds is a luxury retirement community in Mesa, Arizona offering assisted living, memory care, and independent living. Learn more about finding a Mesa Retirement Community.